Written & Directed By
| Andrew Lawrence
Starring
| Adam Copeland with Denise Richards, Kelsey Grammer and Thomas Jane
Available on Digital and On Demand on July 10, 2020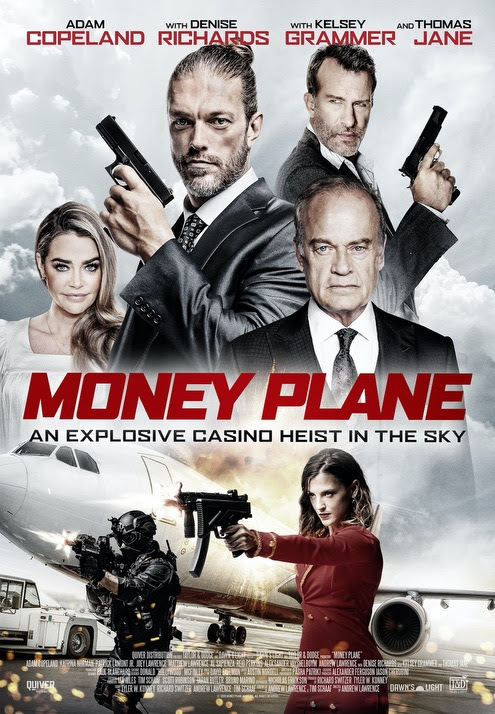 Greetings valued Dan's Movie Report readers an exciting new film will be unleashed soon! Money Plane is a Heist film set on a plane!
A professional thief with $40 million in debt and his family's life on the line must commit one final heist - rob a futuristic airborne casino filled with the world's most dangerous criminals.
The film seems like a mix of Casino and Oceans 11! Interesting casting of Kelsey Grammer, and thomas Jane! Watch for a review in the coming weeks!
For more information check out the IMDB page @ https://www.imdb.com/title/tt7286966/
Check out the trailer below!